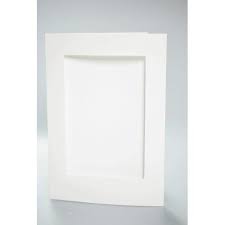 Encaustic Art Passepartout Cards: Rectangle 11 x 18cm ( 4.33" x 7.08")
Use these 3 panel cards to display your artwork and create a lovely greeting card to sell or send.
The artwork is fixed over the aperture, either as portrait or landscape style.
Use double sided tape or a strong card/paper glue to secure the fold over panel.
Package contains: 3 Passepartout Cards 11 x 18cm (4.33" x 7.08") with a rectangular opening, 3 Painting Cards, 3 Envelopes